Sea of Noise
---
Sun, 12 Feb 2006
The anonymous author of zombietime.com has compiled an interesting archive of images of Mohammed, with both historical and current examples.
My personal favorite? Legohammed!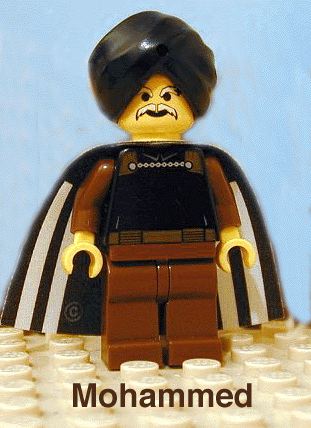 Among the other material at zombietime, there's an interesting look (in pictures and video) of some people peacefully excercising their right to free speech in San Francisco. It seems that religious fundamentalists aren't the only people uncomfortable with free speech.
---
Syndicate Me via RSS!
(Instructions)
Copyright 2003-2009 Robert Szarka
This work is licensed under a
Creative Commons Attribution-ShareAlike 2.5 License
.
Powered by Blosxom!